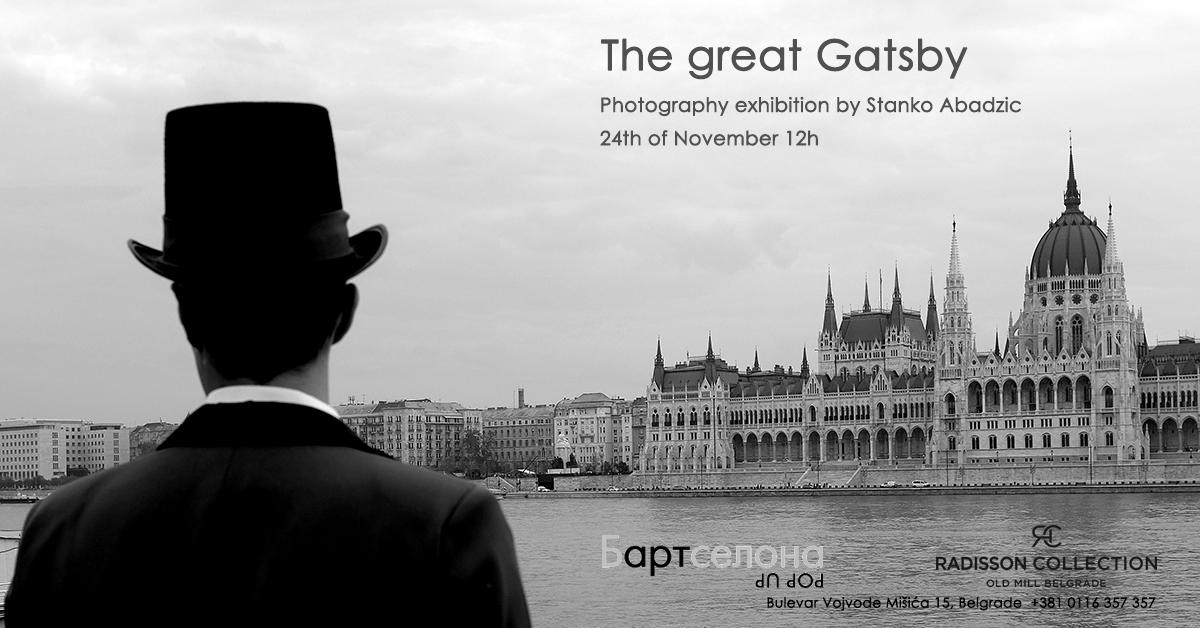 Stanko Abadžić: The great Gatsby
Бартcелона pop up 147 invite you with a pleasure to the new exhibition opening that will be in the Radisson Collection Hotel, Old Mill Belgrade, in Belgrade.Stanko Abadzic exhibition will open on Sunday 24th of November at 12h. The exhibition will be until the end of Decemebr 2019.
This is the first time that Stanko show his work with the Бартcелона pop up project but the third including Бартcелона koncept.

Stanko Abadžić is one of those photographers who take inspiration directly from the classics; from the maestro Henri Cartier Bresson to Sid Kaplan, from Thomas Billhardt to Elliott Erwitt, from Josef Koudelka to André Kerstész. He is one of rare XXI century's photographers who is masterfully playing with classical photography, and not only street photography, but also with portraits and nudes.    In the series presented in the Radisson Collection Hotel, as part of Бартcелона pop up 147 project,  you see two persons in every image, and even if they interact, they are isolated within themselves. 
Thanks and best regards,

David Pujado