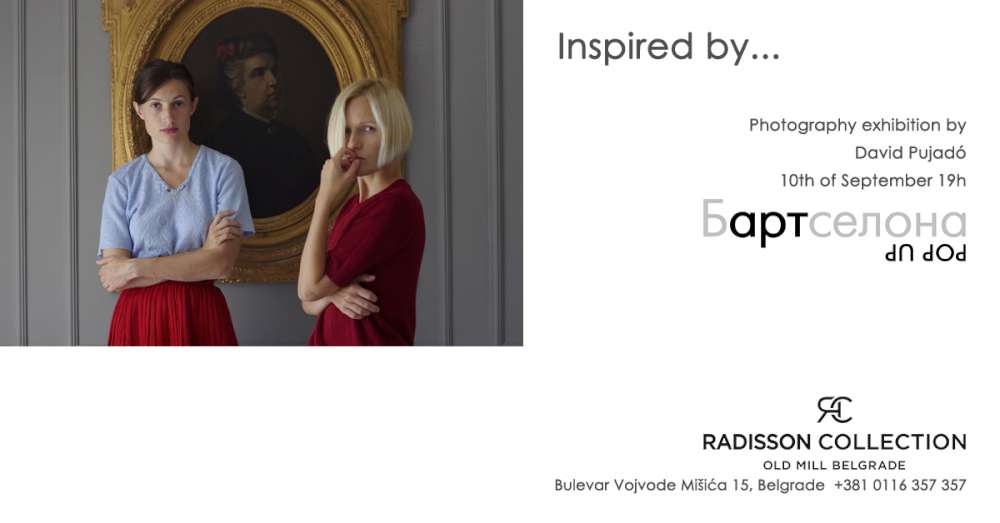 David Pujado: Inspired by…
Бартcелона pop up 147 invite you with a pleasure to the new exhibition opening that will be in the Radisson Collection Hotel, Old Mill Belgrade, in Belgrade.In this case and for the first time it will be my own exhibition and will open on Tuesday 10th of September at 19h. The exhibition will be until the end of October 2019.
This is the first time that I show my work with the Бартcелона pop up project but the second including Бартcелона gallery.

"Inspired by" is the first part of a big Project inspired by some artists, mainly by the painter Balthus, and filmmaker Jim Jarmusch, also with the influence of such painters as Edward Hopper, who has an effect on all my works, and one of my favorite photographers, Alex Prager, along with Philip-Lorca di Corcia. This is also my closest approach to Fashion photography.
In general, in my photographs and not only in portraits, but also landscapes, objects or architecture photography you can feel the solitude, loneliness, boredom, melancholia and something that feels very Balcanic to me, the resignation.
In the series presented in the Radisson Collection Hotel, as part of Бартcелона pop up 147 project, you see two persons in every image, and even if they interact, they are isolated within themselves.
This exhibition is the first step, the next ones will have names and surnames.
All the photos are on sale, in a numbered series of 10 copies, price is including black frame.