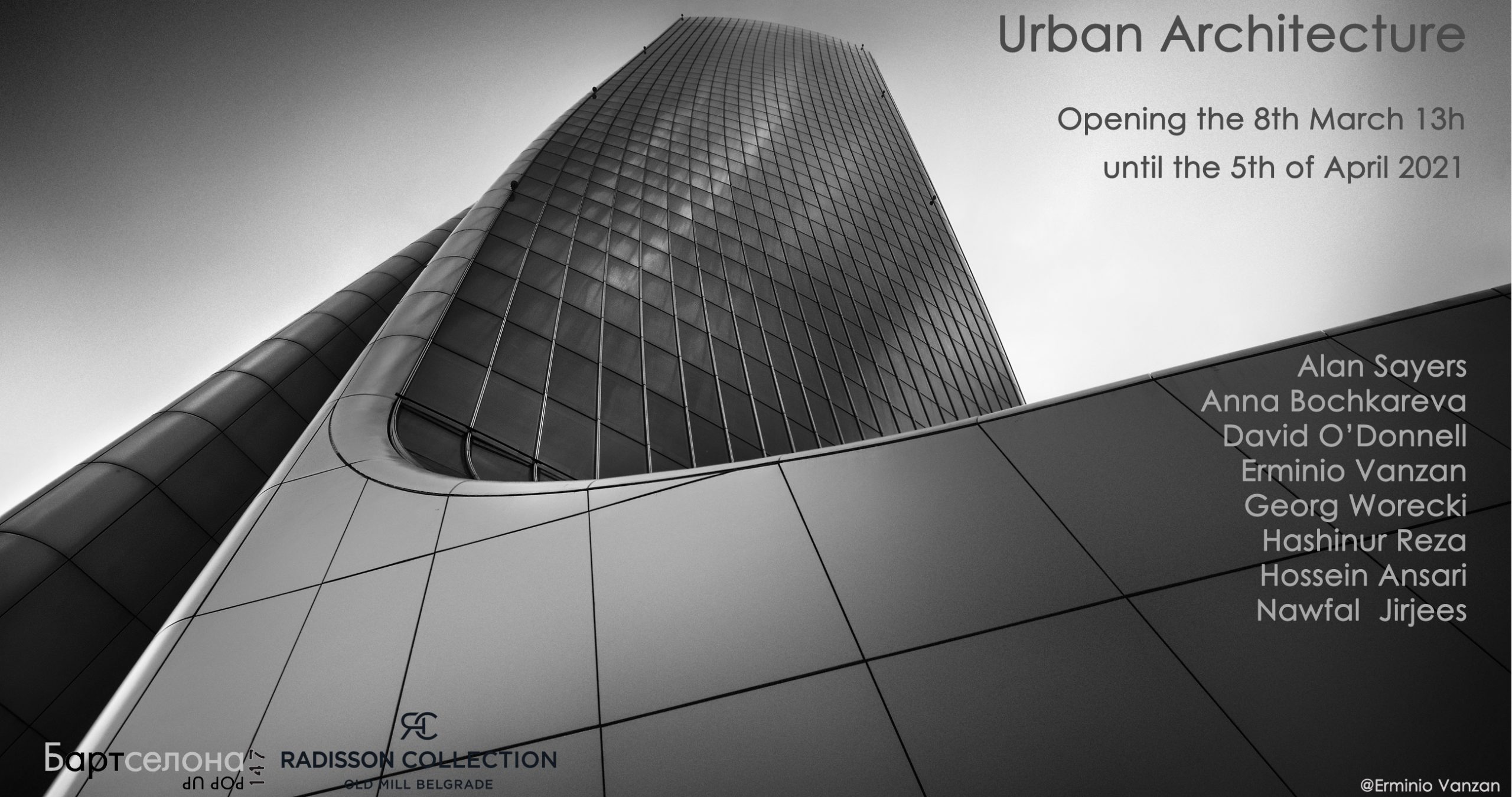 Бартcелона pop up and Radisson Collection Hotel, Old Mill Belgrade has the pleasure to invite you to the photography group exhibition "Urban Architecture"
Architecture was born in prehistoric times, during the Neolithic Era. From that moment, 14000 years ago, architecture adapted to the needs of humans, according to the times… with the human, cultural and social evolutions… architecture was evolving too… until the XX Century when, with the changes that came from migration, the concept of 'City' was re-shaped. The cities evolved to previously unknown limits. Architecture changed, it globalized. In more recent times, the architecture of the megapolis depends more on which Artist, which Architect they can hire, rather than the needs of the times… and our cities are full of Art pieces.
Photographers have never been strangers to Architecture. We can mention some names like the Germans Hilla & Bernd Becher or Werner Mantz and Karl Hugo Schmölz or the Austrian Lucca Chmel, the American Julius Shulman or the fantastic Hungarian Lucien Hervé.
In Belgrade, here in the Hotel, we had, recently, the works by the Romanian Catalin Marin, but now is the time for new proposals by Alan Sayers (UK), Anna Bochkareva (Russia based in Serbia), David O'Donnell (UK), Erminio Vanzan (Italy), Georg Worecki (Germany), Hashinur Reza (Bangladesh), Hossein Ansari (Iran) and Nawfal Jirjees (USA).